Creating a Book in Anim8or by Sluggs 26/06/04
Updated: 29/06/04
(Basic knowledge of Anim8or required)
Creating a book is probably the easiest and quickest model that you can make!
Shall we begin?
First off, let's make the mesh. Drag a cube

and double-click on it to bring up it's properties.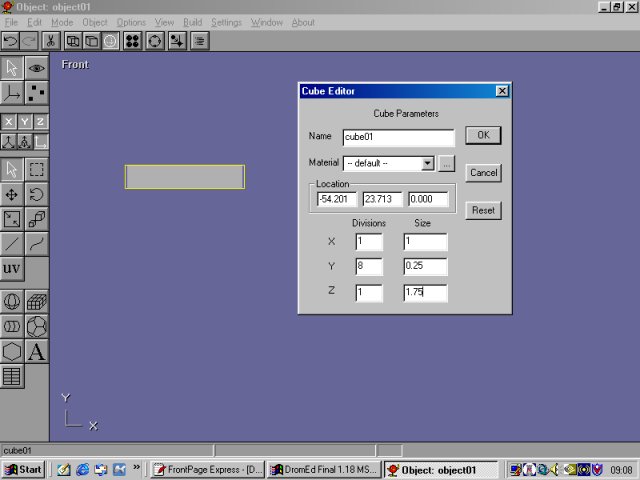 Next, change the "Y Division" to 8 and the sizes to X=1/Y=0.25/Z=1.75, click OK. Now goto "Build" and "Convert to Mesh"
Next goto "Point Edit" mode

as we want to select some faces. Use the "Drag Select" tool

to select these faces...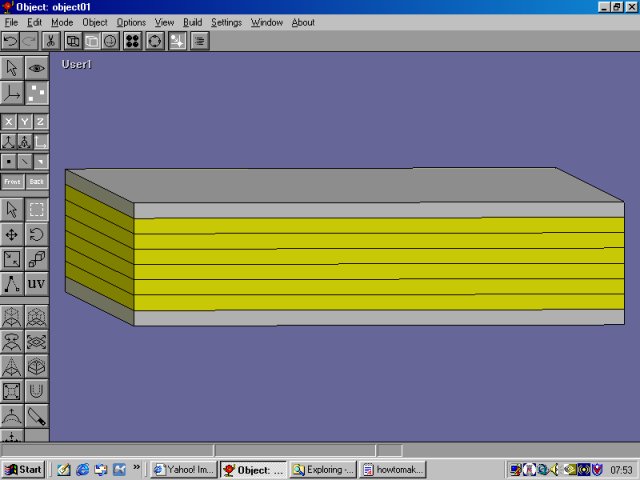 Once you have those faces selected, use the "Scale" button

to move in the faces...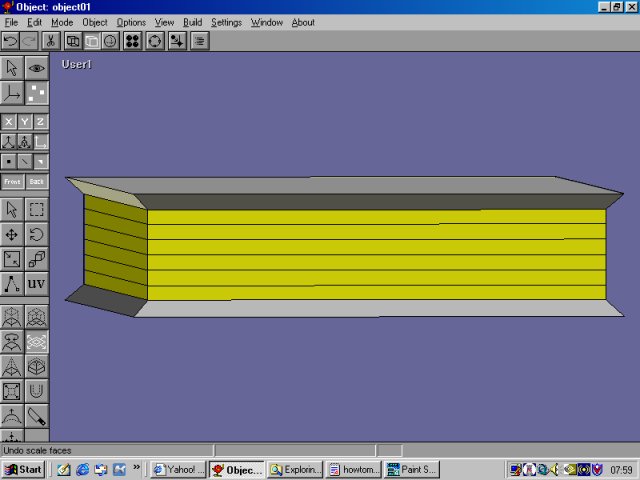 Time to reduce poly counts. Select one side of the book as shown in the pic...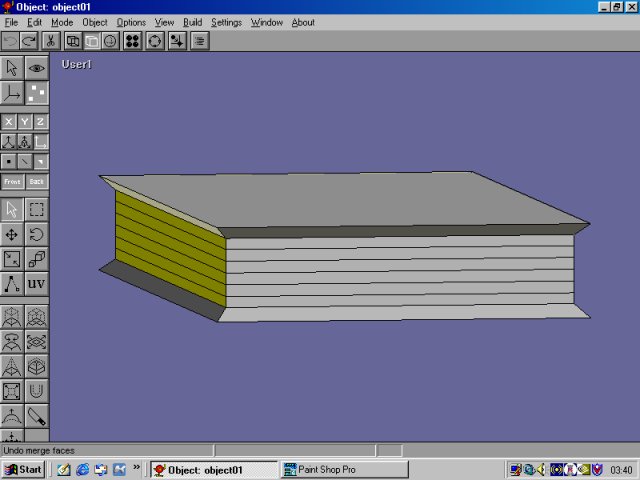 then goto "Edit/Merge Faces" This will join the faces into a single face, as shown below...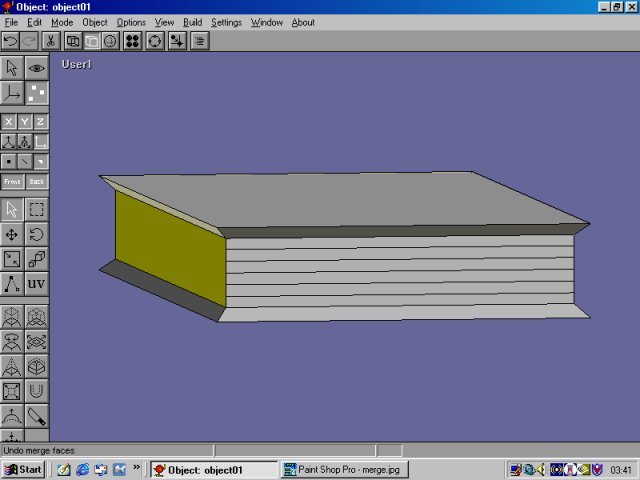 Repeat the process on the other three sides. Once you have done that, select the face on the left, and delete it.
Now that's done, it's time to create the Spine. Select the two faces as shown below...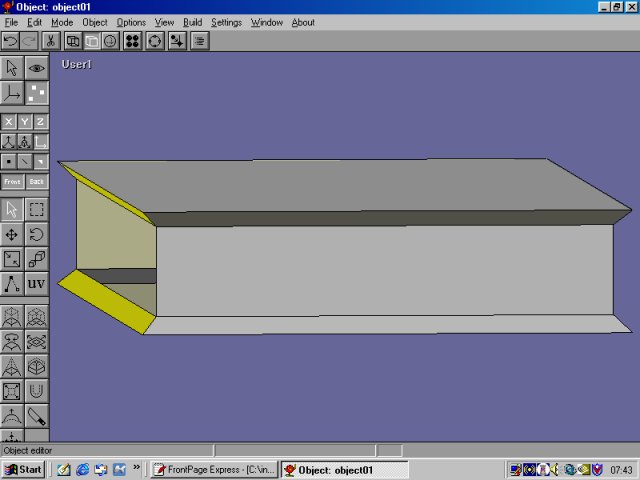 then goto "Edit/Bridge"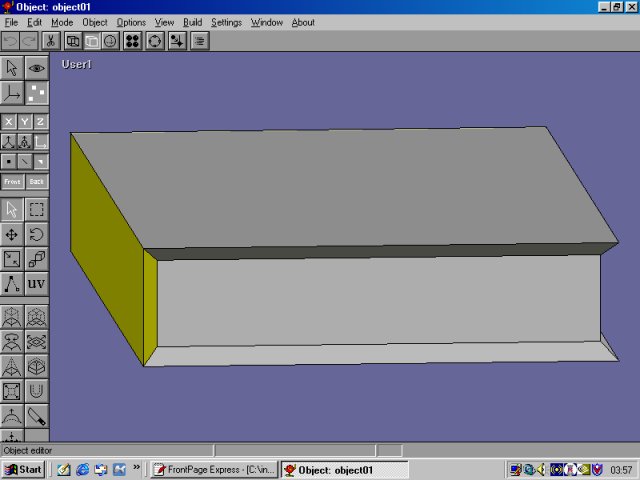 That's your basic book model. All that's left now, is the texturing. You could take the book a stage further by adding a locking strap or a bookmarker, i'll leave that for you to decide!
Huge thanx to the Guys over at TTLG for their sound advice.